Join us as we pave the way to move our company, our communities and our industry forward.
Search Corporate Jobs Now!

Corporate Careers at AutoNation
AutoNation is proud to call Fort Lauderdale home.
We love that our corporate headquarters is located near the beach – but Fort Lauderdale is so much more than just sand and sun. Keep on reading and you'll understand why South Florida and AutoNation are great places to work, play and be your best self.
3 reasons why you'll love calling Fort Lauderdale home
AutoNation's Odometer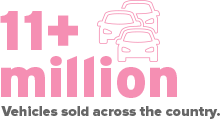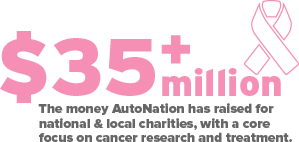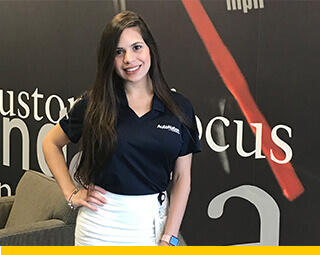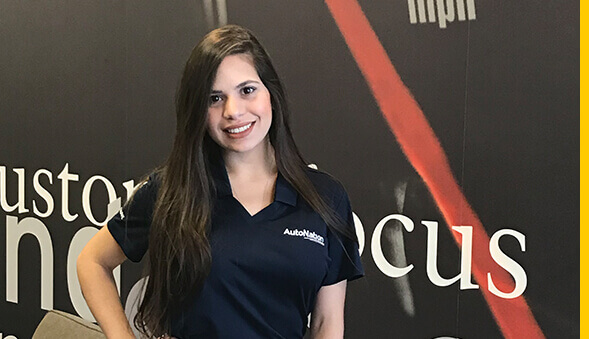 Employee Profile
Name: Katherine Marcano
Position: HR Coordinator
Home: Fort Lauderdale
What she most likes about living here:
"South Florida has everything I want in the place I call home. Peronally and professionally, I'm thriving. And I love that I'll never have to shovel snow."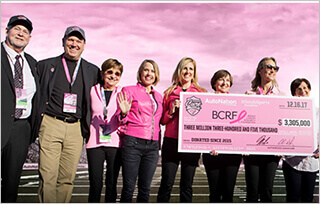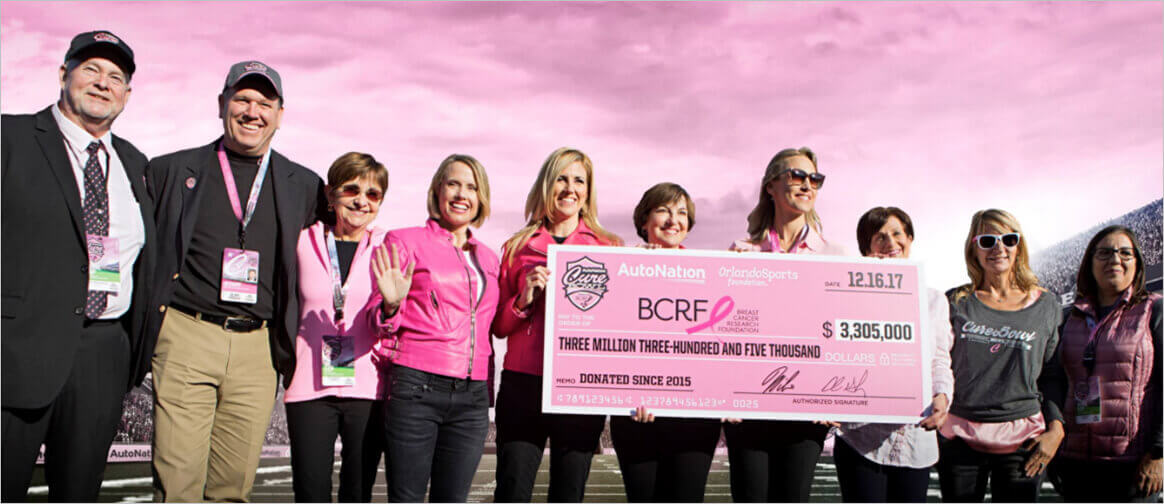 AutoNation is proud to sponsor the AutoNation Cure Bowl
The AutoNation Cure Bowl is more than a game. It's a celebration of the women who are living with breast cancer today and those who will face it tomorrow. It's a rallying cry to the world to raise awareness and help bring an end to this deadly disease once and for all. The AutoNation Cure Bowl is an NCAA college football bowl game played each December at Camping World Stadium in Orlando, Florida.
What Drives Us
Our Company Mission
Deliver a peerless Customer Experience.
Our Company Vision
Be America's best place to buy and service cars and trucks.
Office Culture
If you're ready to change an industry and grow your career in a fast-paced atmosphere, you belong with us.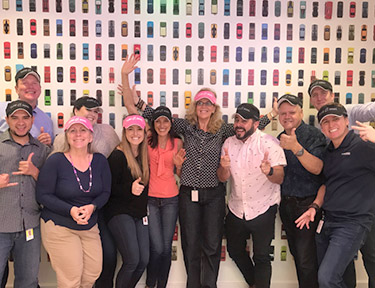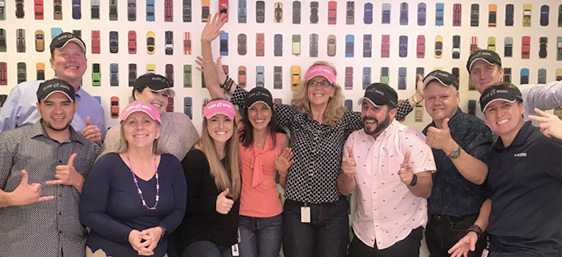 Office Perks
These are just some of the benefits of working with us.
Professional development, fitness & well-being classes
Lunch-and-learn opportunities
Staff picnics
Holiday parties & fun themed events throughout the year
Garage parking
Walking distance to Fort Lauderdale's most popular restaurants, bars & boutiques
Outstanding views of Fort Lauderdale Beach & Downtown
Community involvement
Free or discounted tickets, including museums, theater, concerts & sporting events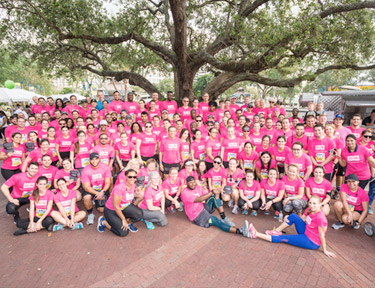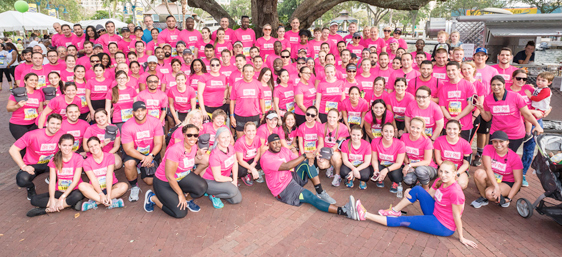 Driving Pink & Local Community Involvement
We're committed to driving out cancer. Together, we've raised over $12,000,000 for cancer research and treatment. Our efforts extend from coast to coast and Fort Lauderdale is no exception. Here is how we drive pink at home:
Turn Fort Lauderdale "pink" in honor of Breast Cancer Awareness Month
Celebrate AutoNation Drive Pink Across America Day by assembling & delivering care packages to cancer patients across South Florida
Drive cancer patient to and from treatment through the American Cancer Society Road to Recovery®
Offer a cancer insurance that pays a cash benefit for certain cancer diagnoses for every Associate and their covered family starting on their first day of employment
Spotlight incredible Associate Drive Pink cancer stories