AutoGear Window Tint Technician
You don't just fix vehicles. You ensure the safety of thousands of drivers in your community. So why not do your best work for America's largest automotive retailer? In 300 store locations from coast to coast, AutoNation Service Technicians work on 36 vehicle brands — from Ford to Chevrolet and Toyota to Mercedes Benz. No matter your specialty, you'll have advancement opportunities at every level of your career. Join us and find your personal road to satisfaction and success.
Job Details
Job ID 2019-110305
Date posted 02/12/2019
Job Location Corpus Christi, Texas
Company Name AutoNation Chevrolet Cadillac Corpus Christi
Job Type Regular Full-Time
Position Overview
AutoNation is seeking a driven, highly motived Window Tint and Paint Protection Film (PPF) Installer looking to join a fast-paced industry with long-term career opportunity.  This candidate will be responsible for the installation of both products on new car inventory and sold customer vehicles. 
What are the day-to-day responsibilities?
Subject matter expert in AutoGear Window Tint and Paint Protection Film

Installation is to conform to dealership and/or manufacturer specifications and time allowances.

Window Film and PPF installer is expected to perform quality work without direct or continual supervision and be able and willing to work on all work assigned to him/her.

Ability to operate computer, and plotter system for tint/PPF products

Must show attention to detail to deliver a consistent high quality installation.

Follow Company safety procedures to avoid exposure to fumes, dirt, dust, harsh chemicals.

Demonstrate behaviors consistent with the Company's Vision, Mission, and Values in all interactions with customer, co-workers and suppliers.

Adhere to all company policies, procedures and safety standards.
What are the requirements for this job?
Work in a fast-paced environment with various work schedules / days / hours of operations.

High School diploma or equivalent. Technical school experience is preferred.

At least one year's experience as a specialty tint technician in an aftermarket or Auto Dealership is preferred.

Possesses a strong attention to detail.

Able to follow processes to ensure quality and safety.

Valid in-state driver's license and have and maintain an acceptable, safe driving record

Able to read and comprehend written instructions and information.

General mechanical skills.

Able to drive manual transmission vehicles

Manual dexterity, good judgment and ability to operate power and hand tools and other types of machinery safely.
AutoNation is an equal opportunity employer and a drug-free workplace.
Here are just some of our benefits
Medical, Dental and Vision Insurance

Company Paid Cancer Insurance

Flexible Spending and Health Savings Accounts

Company Paid Maternity Leave

Employee Vehicle Purchase Program

401(K) Match

Vendor Discounts for Products and Services

Company Paid Employee Assistance Program

Company Paid Life Insurance
"We build pathways to help you accelerate as fast as you can and want to go or take as long as you need. I've been with the company for 16 years. I started with AutoNation as a foreman at a very small store and now I manage more than half the stores in the Dallas-Fort Worth area and have personally trained up four Service Directors."

- Service Technician
Inside the shop with Universal Technical Institute and AutoNation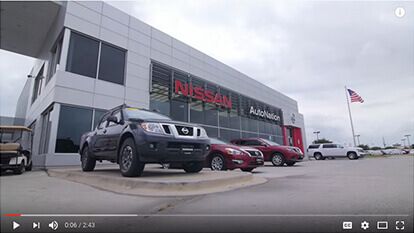 See why UTI graduates love working as service technicians for AutoNation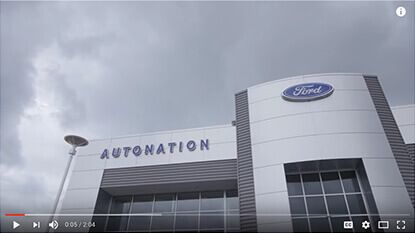 AutoNation's Natalee Doenig explains why she looks to UTI to fill the ongoing demand for service technicians