Sales Associate-eCommerce/Phone- Nissan Chandler
We looked at how the industry was selling cars and knew it could be better. So we changed it. Now, innovations such as low, upfront pricing come standard at our 300 locations coast to coast. As a Sales Associate, we're committed to empowering you with the resources and support you need to build customer loyalty that spans generations. Join us and go as far and fast as your talent can take you with AutoNation.
Full Time
Base plus Bonuses/Commission
Paid Training
Retention & Employee
Referral Bonuses
Success Profile
What makes a successful Sales Associate at AutoNation?
Check out the top traits we're looking for and see if you have the right mix.
Goal-oriented

8

Communicator

10

Trustworthy

10

Digitally savvy

9

Competitive

7

Good listener

9
010
Ambitious
Results-driven
Personable
Sense of humor
Confident
Helpful
Self-starter
Sincere
"Knowing that you are working for a company that consistently rewards hard work and loyalty with career advancement is tremendously motivating. Being allowed to do so with a company that operates with integrity, passion for the car business and a long-term focus on remaining #1 is the proverbial 'icing on the cake."

- Sales Associate
Benefits
Medical insurance

Choose from several plan providers, such as Blue Cross Blue Shield, or other additional full insured options.

Dental insurance

Visit the dentist and receive preventive and diagnostic services at little or no cost.

Flexible Spending Accounts

Contribute up to $2,550 in tax-free funds in our optional health care and dependent care Flexible Spending Accounts.

Financial incentives

Save hundreds of thousands of dollars off your insurance premiums by taking a free biometric screening provided by AutoNation.

Basic life and accidental death & dismemberment insurance

Provided by AutoNation at no cost to you.

Disability insurance

Continue receiving a source of income if you are unable to work because of illness, pregnancy or non-job-related injury.
Job Details
Apply Now
Job ID 2017-67513
Date posted 06/17/2017
Job Location Chandler, Arizona
Job Type Regular Full-Time
Position Overview
The e-Commerce Sales Associate has the opportunity to help Customers buy the way they want to buy, online, over the phone and in person. The e-Commerce Sales Associate will interact with hundreds of Customers that begin as internet leads or phone calls and will work with these customers throughout every step of the car buying process. The goal is to create an exceptional vehicle-buying experience to build customer loyalty to AutoNation.
Who would I interact with?
This position interacts daily with Customers, Sales Managers, other Sales Associates, Sales Managers, Financial Services Managers and Service Advisors, just to name a few. 
What are the day-to-day responsibilities?
Responding to leads in a timely fashion, answering questions, providing information and helping guide Customers throughout the car buying experience.
Providing an exceptional customer experience to drive loyalty.
Transitioning Customers effectively from phone and internet contact to their in-store experience.
Using a consultative selling process to match the best vehicle to the Customer needs.
Creating a great vehicle delivery experience for the Customer.
Following up with Customers to ensure satisfaction
Prospecting through referrals and other creative approaches.
Setting and achieving targeted sales goals.
Gaining superior product knowledge to effectively help Customers.
Transition Customers to the Service Department to support their ownership experience.
How will I know if I am successful?
The performance of an e-Commerce Sales Associate is measured by achieving:
Targeted unit sales and profit
Targeted Customer Satisfaction Index
What are the requirements for this job?
Proven ability to provide an exceptional customer experience
Ability to set and achieve targeted goals
Demonstrated ability to sell
Demonstrated communication and interpersonal skills
Organizational and follow-up skills
Experience and desire to work with technology
Valid in-state driver's license and have and maintain an acceptable, safe driving record
High School diploma or equivalent
What are the opportunities for career growth?
Our Associates have many choices for career growth and development after success in an e-Commerce Sales Associate role.  Opportunities may include:
Sales Manager
Financial Services Manager
Service Advisor
AutoNation is an equal opportunity employer and a drug-free workplace.
Our Purpose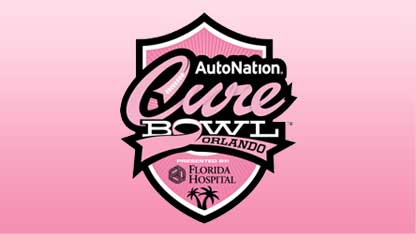 The AutoNation Cure Bowl is more than a game. It's a celebration of the women who are living with breast cancer today and those who will face it tomorrow. Funds raised from the AutoNation Cure Bowl will directly benefit the Breast Cancer Research Foundation. Learn more at curebowl.com.
GO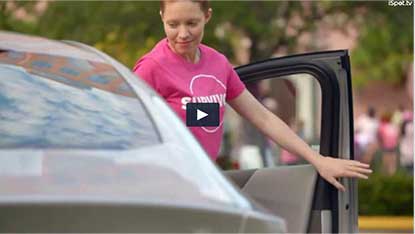 From coast to coast, AutoNation and its 26,000 associates have raised or committed more than $8 million for causes related to breast cancer, including research, early detection, prevention and social services to help cancer survivors. But this is just the beginning. Join us at DrivePink.com — and help drive out cancer fast.